Brazil wins Miss CPLP 2022
Jaiane "Jay" Santos da Cruz was crowned Miss CPLP 2022 (aka Miss Cominidad de Paises da Lingua Portuguesa 2022) at the end of the 6th edition of this pageant pageant, held on March 26, 2022 at the Capitol, in Lisbon.  Hailing from Bahia, the 20-year-old beauty queen bested 11 others beautiful girl to win this crown and to succeed Miss CPLP 2019, Isabel Neto. The 2022 Miss CPLP court includes Krishna Vanessa Amaral Vicente of Angola and Érica Annybelle da Vieira Gabriel of Cape Verde as first and second runners-up, respectively.
After a two-year hiatus, the competition has returned with some adjustments to its concept. The bikini paradewas replaced by sportswear and the quality of entrepreneurship projects with an innovative character overlaps with the standards of aesthetics and beauty. The idea is intended to encourage Lusophone youth to contribute to the society in which they live, but drawing on imagination with creativity. Santos also presented an initiative that the jury considered to be the "most creative, innovative and simple project" compared to those of the other candidates, which allowed to win 3,000 € for the execution of the same under the Coordination of the Organization.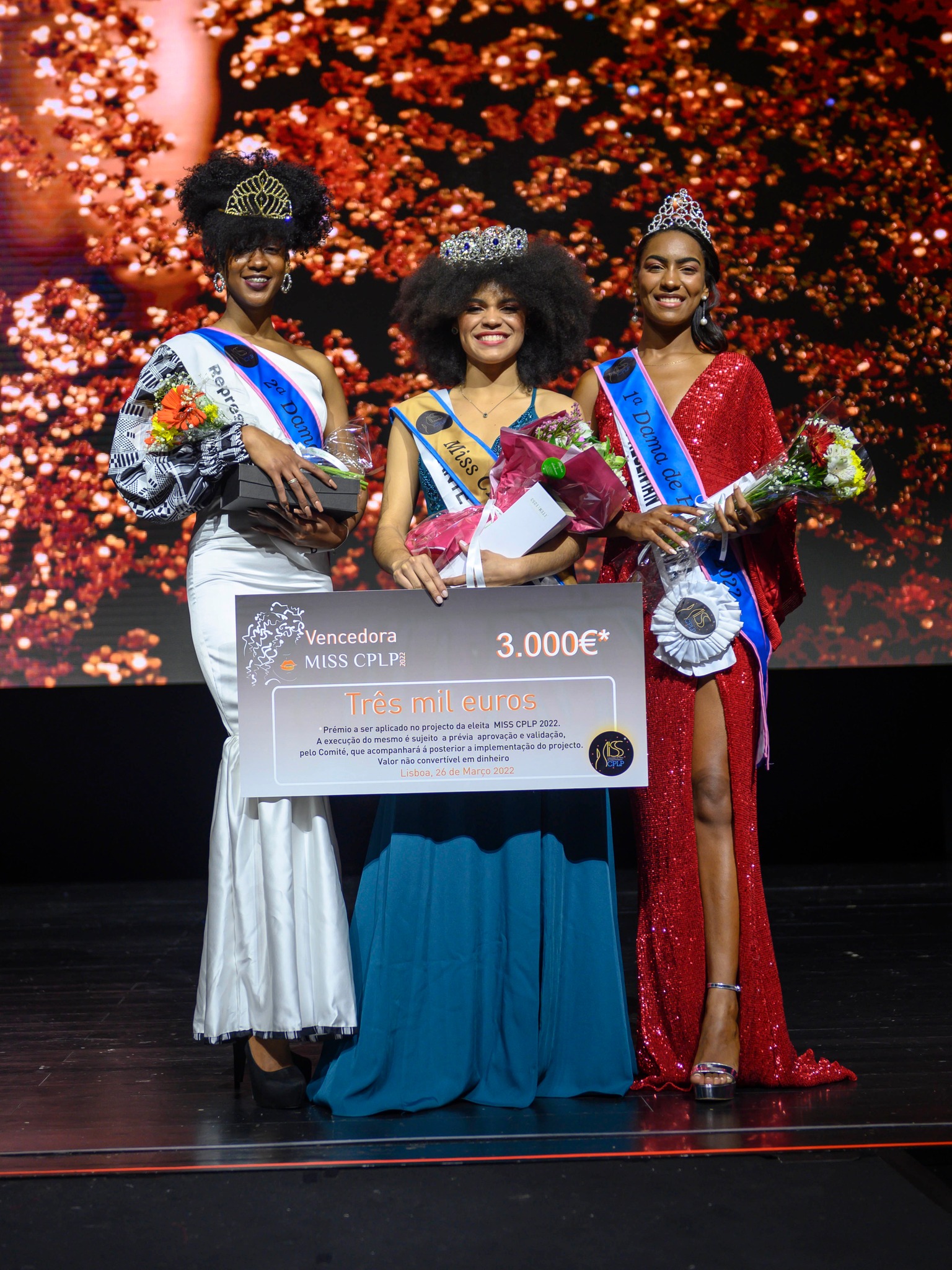 Miss Photogenic – Krishna Vanessa Amaral Vicente (Angola)
Miss Frienship – Brenda Vera Cruz (Brazil)
Miss Communication – Aline Martinho (Portugal)
Miss Talent – Saori Hara
fonte: